So, Millennials make up a large percentage of the U.S. population.


Facts
Millennials are the best-educated group of young adults in U.S. history, with one-third of older millennials having earned at least a 4-year college degree.
Millennials are also go-getters.
Right now, 54% of millennials either want to start a business or have already started their own.
SIMPLE QUESTIONS
What age range millennials are from?
Howe and Strauss said that millennials are anyone born between the years of 1982 and 2004. Newsweek claimed that those dates should be 1977 to 1994. Time Magazine said 1980 to 2000.
Not one source seems to have a single age range nailed down.
But, we can guess that most people born from the 1980s to 2000 are still millennials.
Latinx is a gender-neutral term that is used as an alternative to Latino/a. It refers to people whose origin or ancestry is in Latin America
What is the best way to market to Millennials?
Social media is the place to be when it comes to engaging and marketing to millennials. Typical advertising outlets won't grab their attention. Use social media to establish a real, genuine connection with them. If you do this well, it can lead to better sales and brand impressions, as well as more trust to your brand.
Here are some top millennial shopping trends, and how your business should adapt to stay relevant.
Invest in a social media strategy. …
Provide a seamless shopping experience. …
Price products competitively. …
Offer a loyalty program. …
Make your store a pleasant place to be.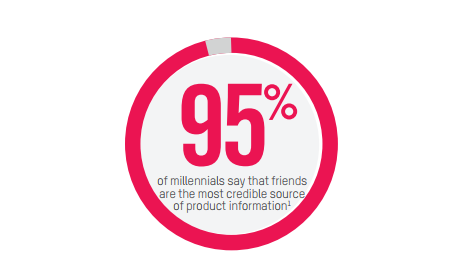 Millennials are much more likely to buy from you if you interact with them. The data would suggest that millennials value genuine conversation and interaction. One of the best ways to generate brand involvement with millennials on your social media account is by producing engaging content.
Our best tip is to go for their emotions and connect with them genuinely with your own creative content.
Contact us! To follow a marketing plan and strategy based on millennials!